The Ultimate Delphi Source Code Documentation Solution
Documentation Insight integrates into RAD Studio IDE to enable you naturally browse and document source code. It also helps you to produce professional API documentation files and deliver to your customers.
The Documentation Inspector, which is a dockable form in RAD Studio, extracts XML Documentation from source code and shows live documentation for the current code element in the code editor. By its impressive WYSIWYG editor, it is incredible easy and fun to document your source code.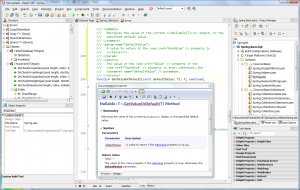 Documentation Inspector
Documentation Explorer instantly shows source code structure with documentation. You can browse all API documentation and document all your source code in Documentation Explorer without switching in different units.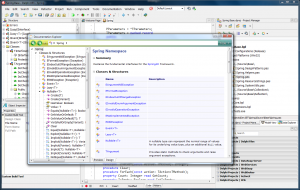 Documentation Explorer
It provides a full feature set to help you produce various API documentation files, including:
Web pages (Html, Online Sample)
CHM
Microsoft Help 2 Documentation File
Integration into RAD Studio Documentation
Help & Manual 5/6
Web pages
Web page - Index tab
CHM file
Microsoft Help 2 file
Integration into RAD Studio Documentation
Help & Manual files
Try it now, and you will wonder how you ever lived without it!