Updated: Documentation Insight has shipped, please visit the product page.
We are very excited to announce that the first beta of Documentation Insight is now released!
1. Introduction
Documentation Insight is an add-in for the RAD Studio IDE and it provides a WYSIWYG editor to help you visually view and edit xml documentation.  Here are some snapshots of the product: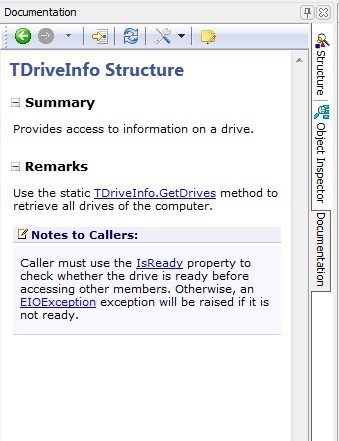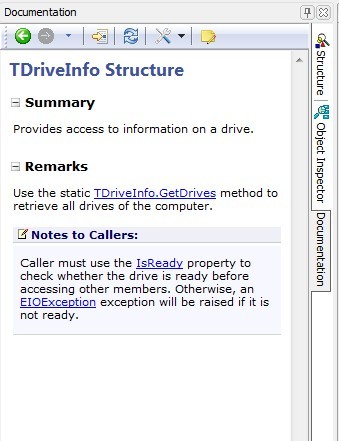 Snapshot1: Reading Mode (Navigation)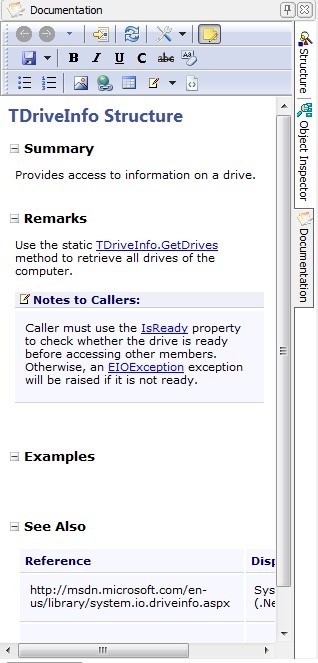 Snapshot 2: Editing mode
With Documentation Insight, you can easily bold/italic/underline/strikethrough text, start a bulleted list, a numbered list or a definition table, or insert an image, a hyper link, a code snippet or a note block, etc. And Documentation Insight will automatically generate xml documentation and update the source code in a second.
It's so wonderful since you don't have to remember the complicated syntax and deal with messy xml tags.
2. Environment Requirements:
Internet Explorer 7 or higher
MSXML 6.0
RAD Studio 2007/2010/XE
3.Download:
[Closed]
Note: This version is intended to preview and test. It will be expired on Oct. 31th, 2010. We'll release a new version before it has been expired. Please see the Release Notes and the Help in the application folder.
P.S. We just released Delphi Documentation Guidelines. You must not miss it : ^)