We are very pleased to announce that Documentation Insight now supports Help & Manual and RAD Studio XE3.
Help & Manual is a well-known help authoring software and we write general help manual by this stuff. Documentation Insight can extract documentation from your source code and generate H&M files so that you may merge it into your own H&M project. Then you can customize the template in H&M and publish them together to produce uniform help files and deliver to your customers. (H&M also supports various formatting e.g. Web page, CHM, PDF, RTF, E-Books.)
Just check Help & Manual in the Publish page: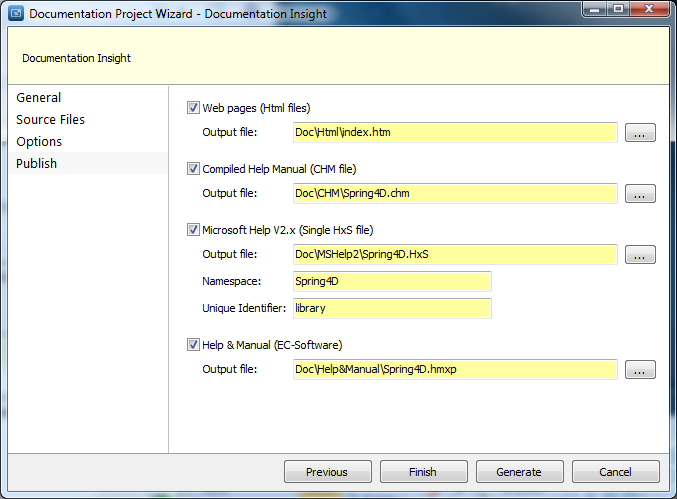 The following sample demonstrates the generated H&M files for Spring4D: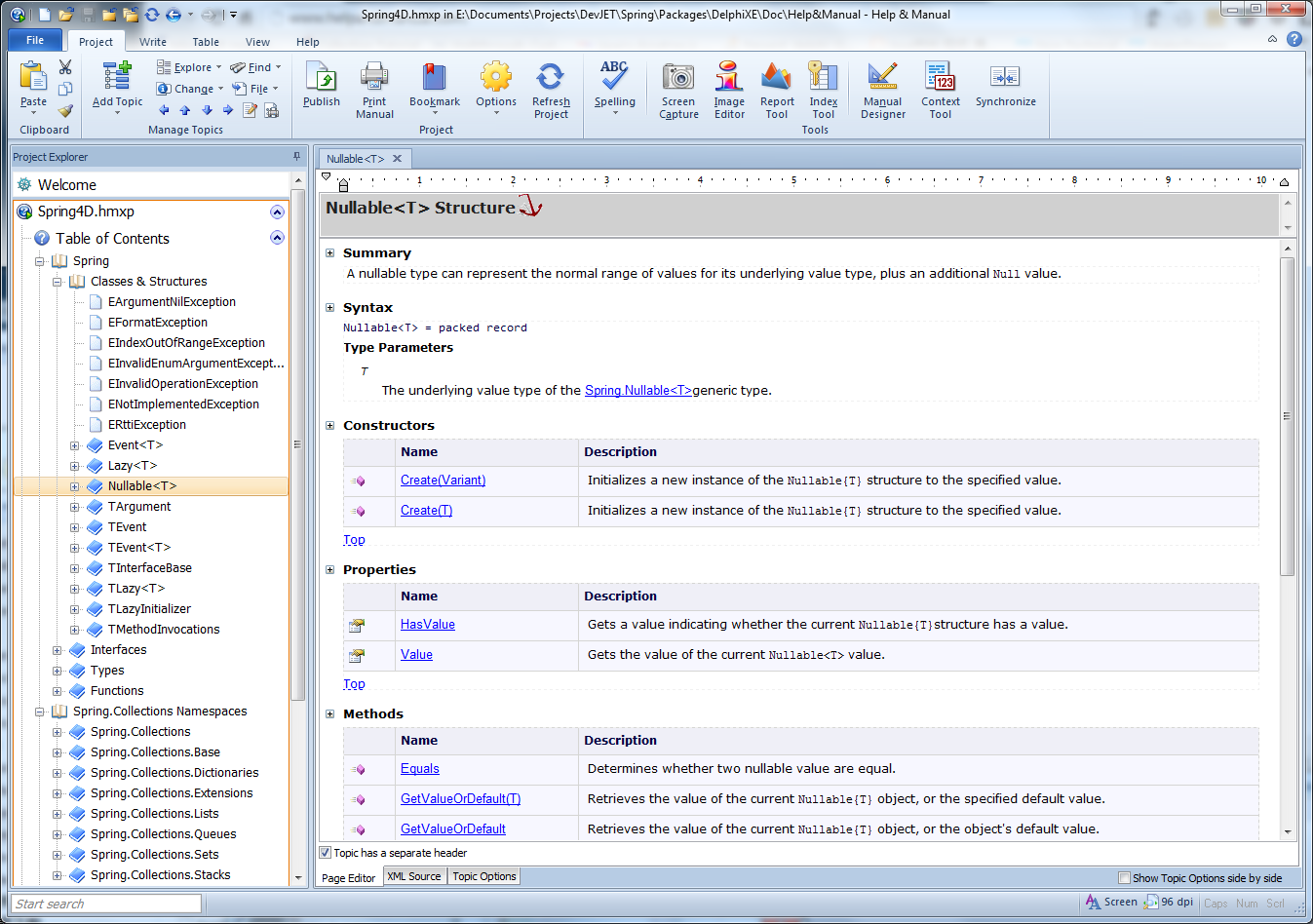 Applying a H&M skin and publish to a CHM file like this: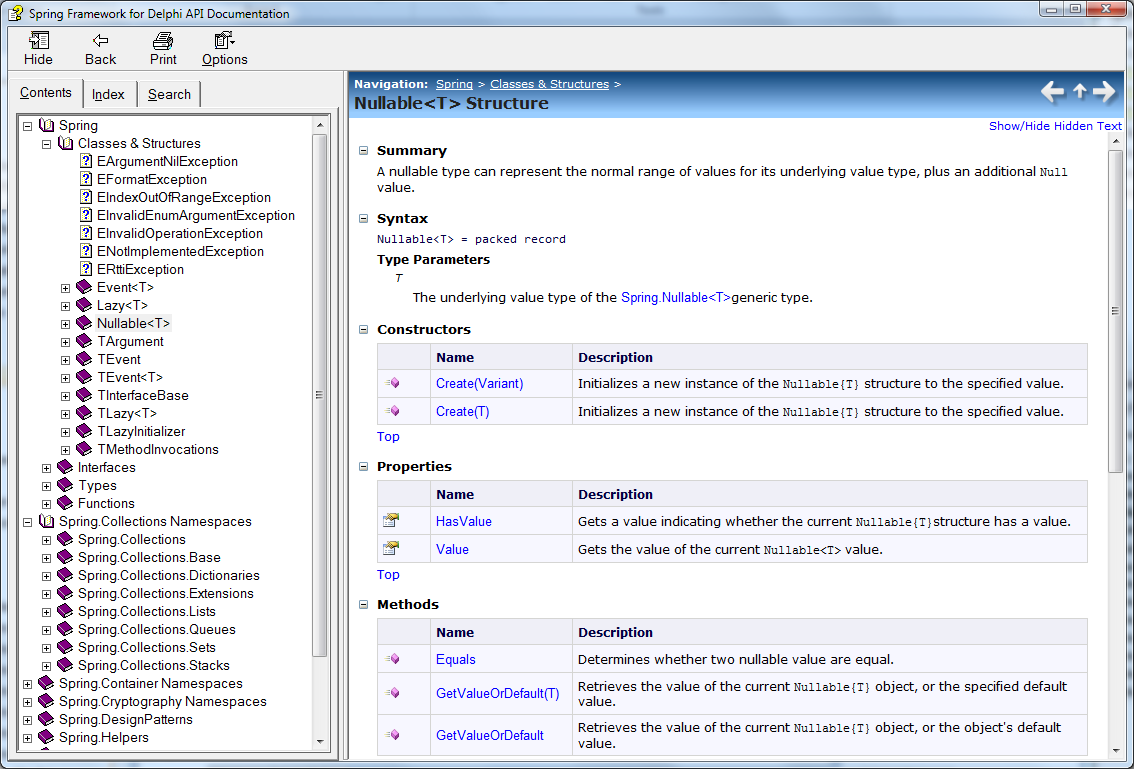 Important Note: Once the H&M project file was generated, Documentation Insight only updates the project information (Title, Author, Copyright) while all API documentation topics in the H&M project will be overwritten without any confirmation. You should not edit the generated topics in H&M otherwise your changes will be lost.
This update also includes the following improvements and important bug fixes:
V2.6.9.5   2012-09-05
New features:
– Support Help & Manual (Tested in H&M 5/6)
– Support XE3
Improvements:
– Add "Show Private Members" in DocGen Options
– Install for all users
– Place holder for Bad Xml Documentation
– Add logs in the DocGen results
Bug Fixes:
– Clicking an index entry in HTML results in two same pages on both sides
– Some broken code references
– Duplicated Implicit/Explicit class operators Signature
– Duplicated Signature (class constructor/destructor with normal)
– Error dialog shown when fatal parser error occurred
To download this version, please visit the Downloads page.